Families of FANA Family Picnic
Each year, Families of FANA gathers to celebrate the connection we share as adoptive families, recognize the accomplishments of our volunteers, and reward our graduating high school seniors who are eligible for a scholarship sponsored by our group.  Our family picnic is a time for both the kids and parents to meet new friends and catch up with lifelong friends.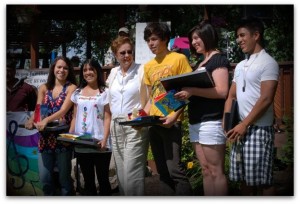 This past summer, we had an attendance of 600 family members and friends!
The children are able to play together on bounce houses, enjoy crafts and face painting, while the adults catch up–and reminisce about where we've been–and where our children are going.
In recent years, our growing Families of FANA PA families has begun to host a summer picnic as well.